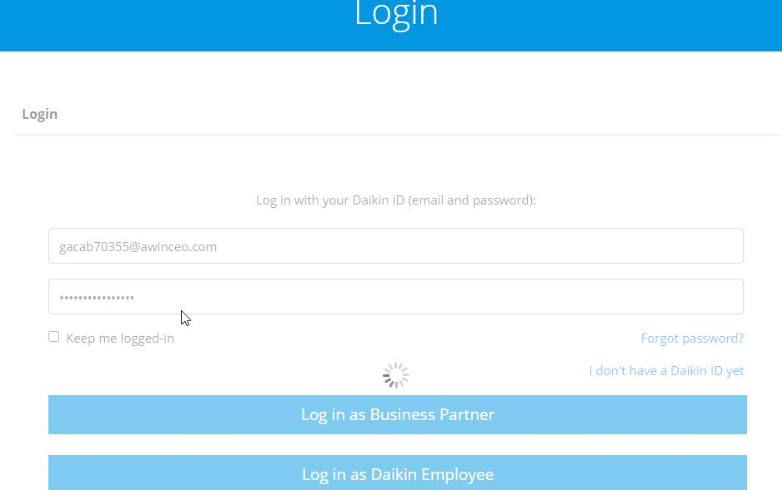 In some cases, mainly when using incognito sessions of internet browsers (Google Chrome, Firefox, Microsoft Edge,...), the login page keeps showing a loader and is not completing the login procedure.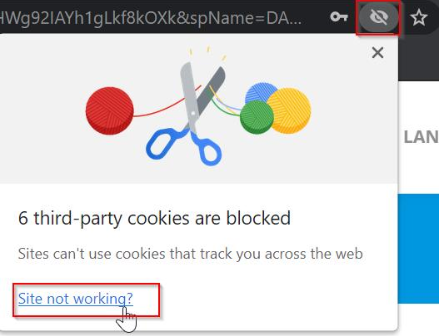 The reason for this, is that these browsers are blocking 3rd party cookies during the incognito sessions.

To solve this issue, you can click the 'eye' icon on top of the screen.


Then click 'Site not working'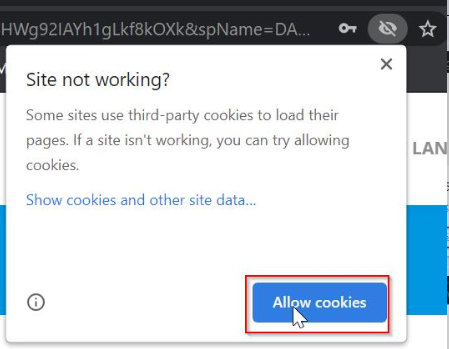 Finally, click the 'Allow cookies' button
Now the login page will refresh.
After the page is loaded again, you will be able to fill in your username and password and continue with the login process.